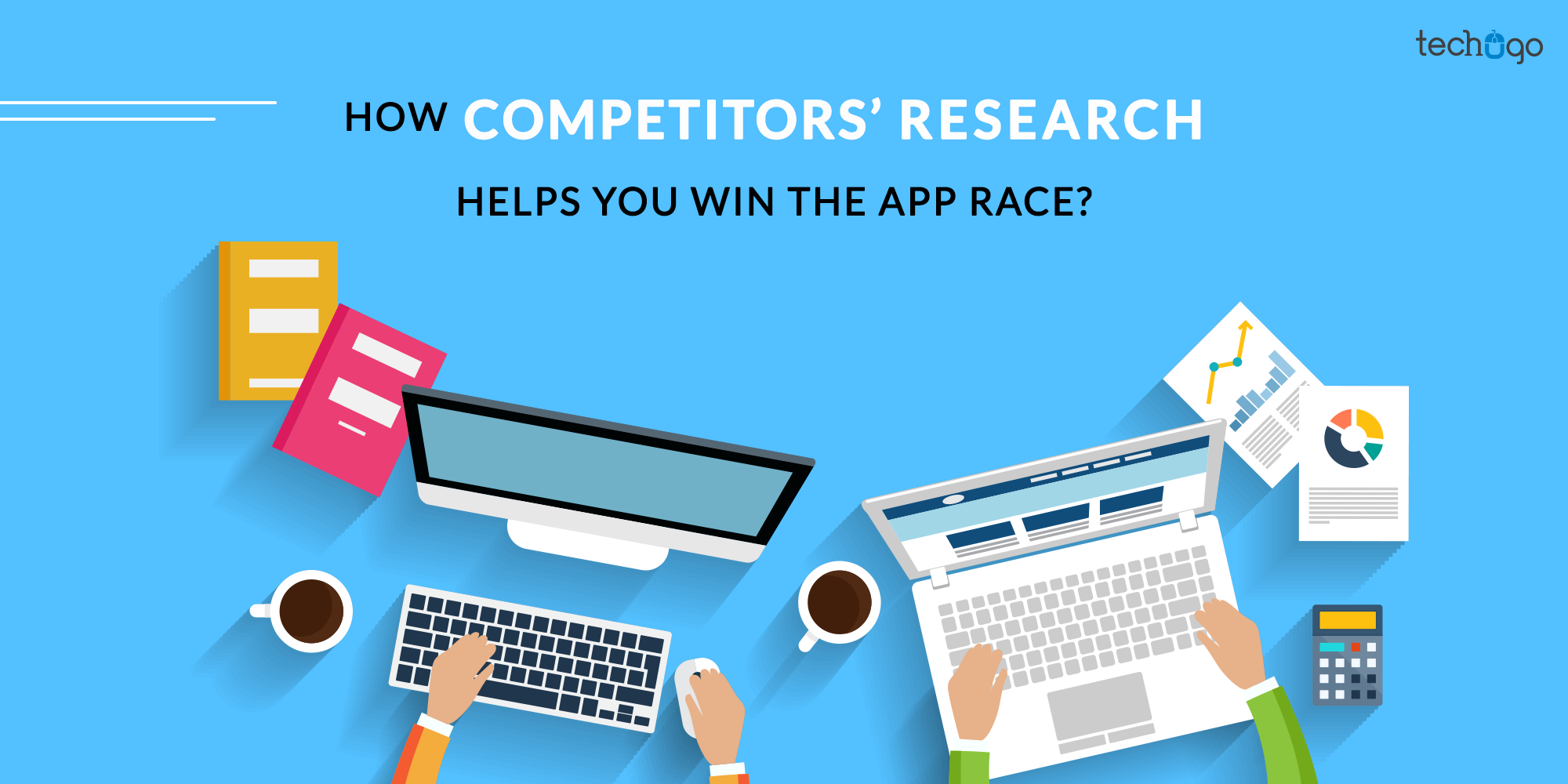 I hold a firm belief that every competitor, has something to teach you, however, it all depends on you, that how you take it.
This concept is the part of every business, and the app development is not an exception to this. There are multiple reasons behind it.
The moment you decide to get an app developed, there are various aspects, which have to be considered, like the selection of a right mobile app development agency, validation of your concept and your users' requirements.
However, apart from these concepts, something which always matters most to your app's success is the thorough research done about your competitors.
Yes, you heard me all correct!
You would be surprised to know that competitive analysis is an essential part of business strategy to stay ahead and the successful mobile app product can only be achieved when you add the right mix of value to your audience, which is easy to be analyzed through the competitors' analysis.
With this post, let's find out how the right set of research can help you establish a competitive edge.
Check Who Are Your Competitors?
The way to assess the potential competitors is not a random process but requires a chain of episodes conducted through the helpful tool like Owler, which gives the accurate idea about your competitors including their revenue, events, company initiatives, and much more.
Along with this approach, you must look out for the general search as well, which helps you garner the information about the competitors' target audience, revenue, product offerings and features, customer support, and marketing strategy. Pick what fits your business strategy, but do not replicate it in any given situation.
Pick A Robust Content Marketing Strategy
The content marketing strategy is the best way to reach out to the targeted audience, but believe me if you fail to adapt it smartly then it turns futile for your business. Keep a tab on competitors' content marketing strategy, like which all sort of content is they utilizing to make their app to go viral. Understand the frequency, quality and the relevance of the content, and if something you find is not suiting the audience, then you must not select it.
Understand The Unique Value Proposition
Replicating your competitor's product, would not help you in any way. Therefore you need to understand what is the UVP of your competitor's app? It helps you understand the competition's strengths and weaknesses and lets you get an edge over the overall business success. With UVP you convince your customers to offer them a viable solution to resolve their problems.
Remember if you are unable to analyze your competitors' strength and weakness, then no matter how far your app would be engaging, but it would never entice your users.
Understand The App Store Listings
The app store speaks in abundance about your competitors' performance on the App Store. An insight into this would help you understand that how do the users pick the app and share their reviews and how do the competitors answer the bug report and the usability issue of the app.
This will help you gather the information that what exactly users are looking for in the competitors' app and how you can implement them.
Also, check that how frequently your competitors are updating their apps, as the app updates help you win the game of apps, and consequently you can plan your updates accordingly and strategically.
You would also get a closer look at the competitor's app store optimization – ASO strategy; henceforth select the keywords, branding visuals, and product description. This will give you ample opportunities to optimize the users' requirements.
Sift Down Their Online Presence
The social media presence of your competitors speaks a lot about them. The number of followers, and views and most importantly follow them on different social media channels to fathom that how they brand themselves online.
Take a look into their influencers and check how they get a hold onto key industry leaders and create the engagement factor further.
Remember, you must not imitate your competitors, rather you must allow your business to take the influence from them and integrate as an integral part of your mobile app. However, this can only be possible with the assistance from a leading top mobile app development company.
An efficient app development company understands the attitudes and behaviors of your business, so you can enter the app market with the required essentials to help you win the battle.